In another marker of India's economic might, salaries of top executives have started scaling new heights. Gone are the days when a Rs 60 lakh package was hailed as a lofty achievement. Now, a Rs 1 crore salary cheque has become commonplace not only for CEOs, but also for lesser people in the pecking order. And entry level executives getting dream salaries is no longer headline news. Indian execs are the luckiest ones for their average pay increase of 14 per cent is the maximum in the Asia Pacific region this year. Reliance Industries' Mukesh Ambani is the highest-paid head honcho in the country according to a list of highest-paid executives compiled by Business India magazine.


Mukesh Ambani


Leading the pack, India's richest man Mukesh Ambani earned Rs 24.51 crore in 2005-06 as Chairman and Managing Director of Reliance Industries. Ambani's pay check has seen an increase of 12.8 per cent compared to his salary of Rs 21.72 crore last year. His brother Anil Ambani is way behind at No. 15 earning Rs 7.32 crore a year.

| | |
| --- | --- |
| | |

Hero Honda's Munjals are the second and third highest paid executives in the Business India list. While Hero Honda Chairman Brijmohan Lall Munjal took home Rs 15.58 crore, the company's MD and CEO Pawan Munjal comes third with a remuneration package of Rs 15.22 crore.


Naveen Jindal

Jindal Steel and Power MD and Rajya Sabha MP Naveen Jindal has climbed 20 places to be at No. 4 in this year's Business India list. Jindal earned Rs 13.54 crore in 2005-06, which is a whopping 71 per cent increase over his 2004-05 salary of Rs 3.88 crore.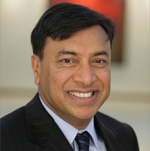 Sunil Bharti Mittal

The No. 5 slot also sees a new entrant. Bharti Airtel CMD Sunil Bharti Mittal was richer by 12.61 crore this year. The more than 100 per cent pay hike has pushed him to the present fifth position gaining nine places since last year.


Miki Yamamoto and Takao Eguchi

If Mukesh Ambani is the clear leader in individual terms, Hero Honda is the sure winner in company terms for it has contributed four people to the Top Ten list. The sixth and seventh places in the Business India list go to Honda executives Miki Yamamoto and Takao Eguchi respectively. While Yamamoto took home Rs 12.63 crore, Eguchi earned Rs 12.55 crore.


The Marans

Media mogul Kalanithi Maran and his wife Kaveri Kalanithi are the new entrants in the Business India list at No. 8 and No. 9. As CMD Maran earned Rs 11.13 crore in 2006, while Kaveri earned Rs 10.26 crore as Joint MD.


A J Agarwal
Shipping giant Mercator Lines' Joint MD A J Agarwal occupies the tenth place in the Business India top executives list. Agarwal earned Rs 1 crore in 2005-06